Welcome to our School Council page!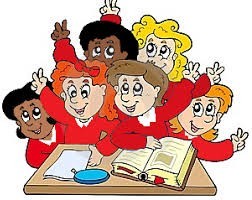 How were the school councillors chosen?
First of all, we had assembly about what makes a good school councillor. Please see the attached Powerpoint here.
Each candidate had to give a short talk to the class about why they thought they would make a good school councillor. Then every child in the class had a vote for the person they thought would be the best school councillor. The candidate with the most votes was elected. We have two candidates per class, generally a boy and a girl.
Each councillor was then given a special badge and leaflet and it was explained to them how important it is to be able to represent the school. The council meet about once every half term.
Click on this link for the leaflet. It tells you all about the special words we use and what our role is.
This year our school councillors are:
What did we achieve last year?
We decided that we needed a Buddy Stop in the playground since the Buddy Bench has gone. This has been ordered.

To help make playtime a safer place, we have come up with a list of really good playtime games that everyone can learn and enjoy. We are going to make some posters to go up in the link corridor to help teach people. We will also be buddies at playtime and help teach the other children the games.

We are making a suggestion box for children to post their suggestions into.

We are looking at buying some new Recycling bins for some parts of the school. Following our Recycling Week, we found that some areas do not have recycling bins so recycling is going in the normal bins!
What do we hope to achieve this year?
If you have any ideas about how to make our school even better, let us know! We are all looking forward to making a difference to our school and helping as much as we can.
From
The School Council